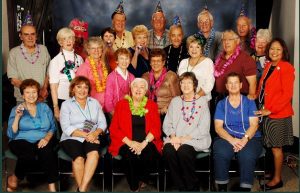 Saint Gregory the Great encourages social, faith-support and friendship communities with common needs and personal preferences to meet, bond, and share experiences.
The mission of the Senior Social Ministry is to foster friendships with other people in our parish community in various activities that provide satisfying social, spiritual and cultural experiences for adults in their senior years.
Through fellowship, education and service the Senior Social Ministry strives to foster a deepening vulnerability to Christ's love for one another and the community.
Contact:  To Be Determined • 858-653-3540 • info@stgg.org