"Therefore, whoever breaks one of the least of these commandments and teaches others to do so will be called least in the kingdom of heaven.  But whoever obeys and teaches these commandments will be called greatest in the kingdom of heaven."
Matthew 5:19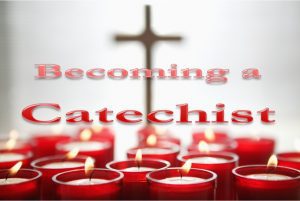 The Faith Formation process for middle school, 5th through 8th Grade, focuses on community building and reinforcing the Catechetical foundation built in the lower elementary grades. Growth in the young person's faith is strengthened with an emphasis on the Bible, Catholic teaching and how to connect our Catholic traditions into daily life. This ministry also facilitates the transition into the high school programs and continued parish involvement.  Click here for more information.
Contact:  Ginger Marlin • 858-653-3594 • ff@stgg.org
Are you interested in forming the hearts and minds of future generations in the Catholic faith? Our parish religious education team relies on the dedicated and generous service of parishioners who serve as Catechists and volunteers. There are many ways you can help! For available opportunities and positions please click here, or contact the Faith Formation facilitators listed above.
Please note, the Diocese of San Diego is committed to providing a safe environment for all who worship, work, or participate in education and formation opportunities in our parishes and schools. All catechists and volunteers will be background checked and trained in compliance with the Charter for the Protection of Children and Young People.