"Now when the apostles in Jerusalem heard that Samaria had accepted the word of God, they sent them Peter and John, who went down and prayed for them, that they might receive the holy Spirit, for it had not yet fallen upon any of them; they had only been baptized in the name of the Lord Jesus.  Then they laid hands on them and they received the holy Spirit."
Acts 8:14-17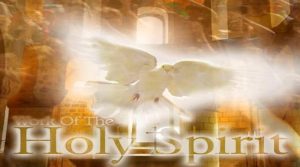 Adult Catholics (ages 18 and older) who have been baptized, received First Eucharist, and are practicing their faith, but have not celebrated the Sacrament of Confirmation are invited to participate in a preparation program.  This eight-week process emphasizes the basics of Catholic teaching with topics covering the Trinity, sacraments, prayer, morality and more.
Contact:  Deacon Ron Diem • 858-653-3582 • deaconron@stgg.org
Confirmation Preparation Classes 2019
"Be sealed with the Gift of the Holy Spirit"
Do you, or someone you know, need to complete the Sacrament of Confirmation as an adult?  It is never too late to receive the Grace of this important Sacrament.  The prerequisites for Adult Confirmation are that one must be over the age of 18, has been baptized Catholic, and has received their first Eucharist.
Adult confirmation preparation classes begin in March 2019 (exact date to be determined).  The course will run 6-8 weeks.  Please meet in the Nursery / Conference Room.
To register, or for more information, please contact Deacon Ron.