"Yet just as from the heavens the rain and snow come down and do not return there till they have watered the earth, making it fertile and fruitful, Giving seed to the one who sows and bread to the one who eats, so shall my word be that goes forth from my mouth; It shall not return to me empty, but shall do what pleases me, achieving the end for which I sent it."
Isaiah 55: 10-11
Saint Gregory the Great offers several Bible study groups.  The goal of this ministry is to develop strong Catholic Christian leaders through the regular in-depth study of Scripture.  Study of the Holy Bible will enhance your experience of Sunday liturgy and enrich your spiritual journey.
Contact:  Dennis Poirier • 858-243-2455 • dkpoirier@gmail.com
by Edward Sri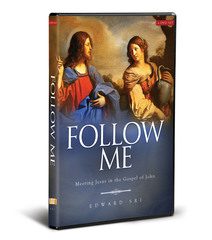 Following Christ takes more than simply believing in him or doing what he asks of us. Jesus wants you to be more than just a believer — He wants you to be his disciple and friend. Follow Me: Meeting Jesus in the Gospel of John is your guide to a personal encounter with Christ. As the Good Shepherd, Jesus seeks after us. He comes to meet us and beckons us to follow him. He calls us to be his disciples, to trust him, to open ourselves to his merciful love, and to love others as he has loved us. Follow Me invites you to experience the joy of a renewed friendship with Christ.
February 18, 2019 (8 week study)
Mondays 6:30-8:30pm
***To order study materials, please contact Dennis Poirier: 858-243-2455 or dkpoirier@gmail.com
by Edward Sri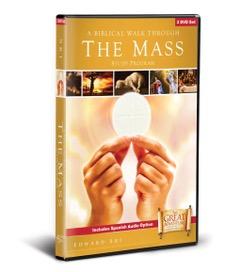 In this five-part DVD series, Edward Sri takes you on an exciting tour of the liturgy. This series explores the biblical roots of the words and gestures we experience in Mass and explains their profound significance. Each 30-minute presentation is designed to accompany a lesson in A Biblical Walk Through the Mass Student Pack and Leader's Pack.
See, perhaps for the first time, why we say what we say and do what we do every week at Mass. The words and gestures will be seen in a new light, giving new life to the liturgical experience.
March 5, 2019 (5 week study)
Tuesdays 10:00am – 12:00pm
***To order study materials, please contact Dennis Poirier: 858-243-2455 or dkpoirier@gmail.com