"Our generation will show that it can rise to the promise found in each young person when we know how to give them space. This means that we have to create the material and spiritual conditions for their full development; to give them a solid basis on which to build their lives; to guarantee their safety and their education to be everything they can be.." Pope Francis

Christ gave the Church a teaching mission to help everyone "know, love, and serve God."  Faith Formation at Saint Gregory the Great is dedicated to offering faith-filled education for children so they will be well-equipped to answer God's call to holiness and to enrich their personal relationship with Him.
Contact:  Erica Rossio • 858-653-3594 • ff@stgg.org
Faith Formation - Children
Pre-K through 4th Grade
The Faith Formation process for children includes an integrated curriculum that consists of Catholic Catechism, Scripture, Music, and Liturgical Experiences in an age-appropriate format.  Click here for more information.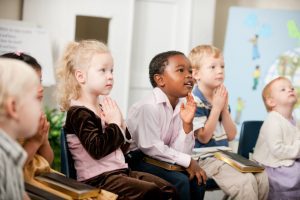 Faith Formation - Middle School
5th through 8th Grade
The Faith Formation process for middle school focuses on community building, with an emphasis on the Bible, Catholic teaching, and how to connect our Catholic traditions into daily life.  Click here for more information.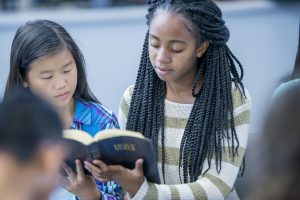 STGG Catholic School
K through 8th Grade
The St. Gregory the Great Catholic School program offers a faith-based educational curriculum with a stated mission to foster Christian values, inspire academic excellence, and encourage global awareness through service to others.  Click here for more information.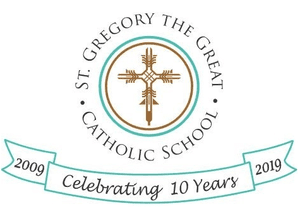 Sacramental Preparation
2nd through 8th Grade
The preparation for First Eucharist and First Reconciliation occurs during the second year of Faith Formation.  The program includes guided instructional sessions and home study materials.  Concurrent enrollment in both Sacramental Preparation and Faith Formation is required.  Click here for more information.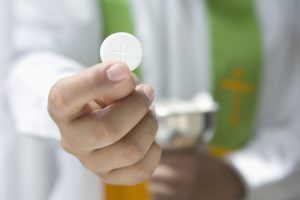 Children's Liturgy
Ages 3-10
During the summer months when Faith Formation is not in session, Children's Liturgy of the Word is offered.  The curriculum includes age-appropriate readings and activities during Mass.  Children are then returned to their parents after the homily.  Click here for more information.
Vacation Bible School
Pre-K through 5th Grade
Vacation Bible School is a program to educate children about God.  Participants enjoy a fun and faith-filled week held on the parish grounds with games, crafts, bible stories, singing, dancing, and much more.  Click here for more information.